How to Make Money with a Food Blog in 2022
This post may contain affiliate links, which helps keep this content free. Please read our disclaimer for more info.
Have you ever thought of creating a food blog? Is it your dream to see your recipes reach millions of people around the world through the Internet? Have you every wondered if you could make money with a food blog?
What about actually turn that into a career?
Making money as a food blogger is absolutely possible. The internet offers food bloggers the opportunity to reach an audience from around the world, so you can earn while traveling or from the comfort of your own home.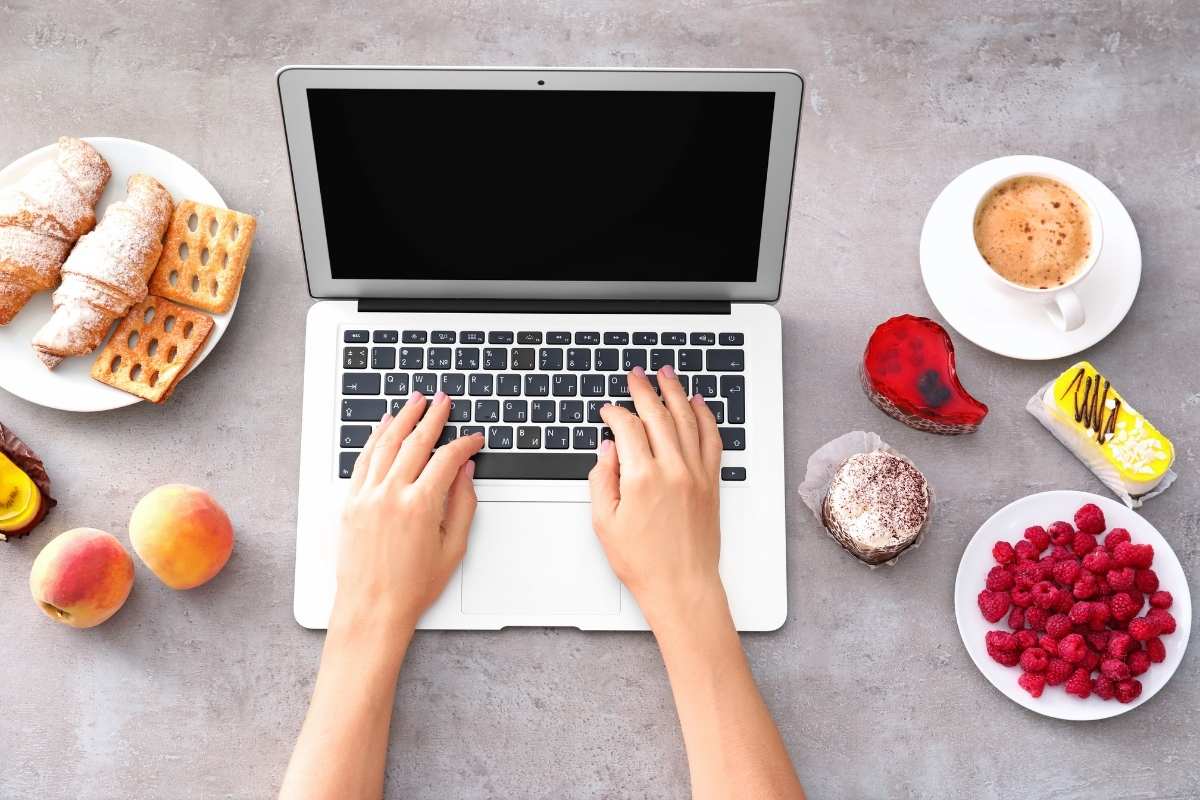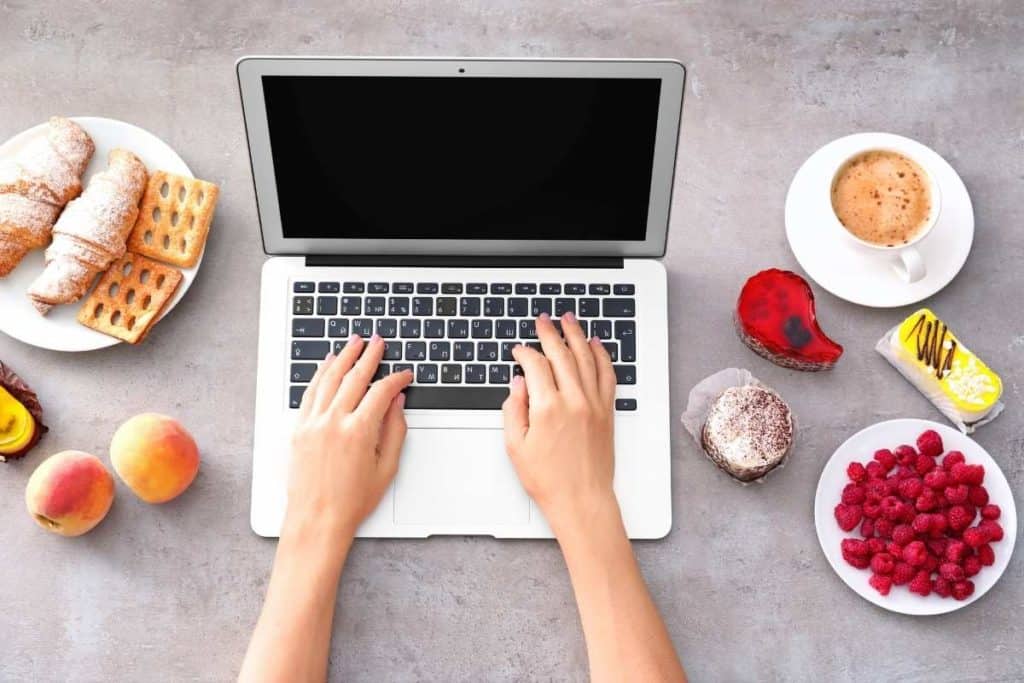 However, the food blogger's life is not all sunshine and rainbows; on the contrary, it's tough.
Many people try to make money with their blogs (even some celebrities), but only a few succeed.
Unfortunately, many of them quit before they reach the six-figure number in income, not because they failed, but because they didn't give themselves time to succeed.
In truth, many bloggers give up within the first 6 months, and MOST don't even make it past the 1-year mark.
For those that stick with it, the average time it takes to replace a full-time income with a blog is around 3-5 years.
Sure, some knock it out of the park the first year and make 6-figures, but those are the outliers, not the norm.
Related: 11 Simple Lessons from 2 Years of Blogging
So, if you're planning on starting your own food blog, it's important to understand what you need to make money with a food blog before you even start.
Building a blogging business requires patience and lots of dedication.
Food blogs are considered to be one of the most popular types of blogs today. Because of their popularity, many people want to start one of their own.
And why not? People gotta eat, so it's not a blogging niche that you have to worry about fading away into history.
Of course, that doesn't mean it's easy to create a successful food blog. Food blogging is a complex process that requires discipline, passion, and creativity.
Creating content for a food blog is one thing, but how do you make money from food blogging?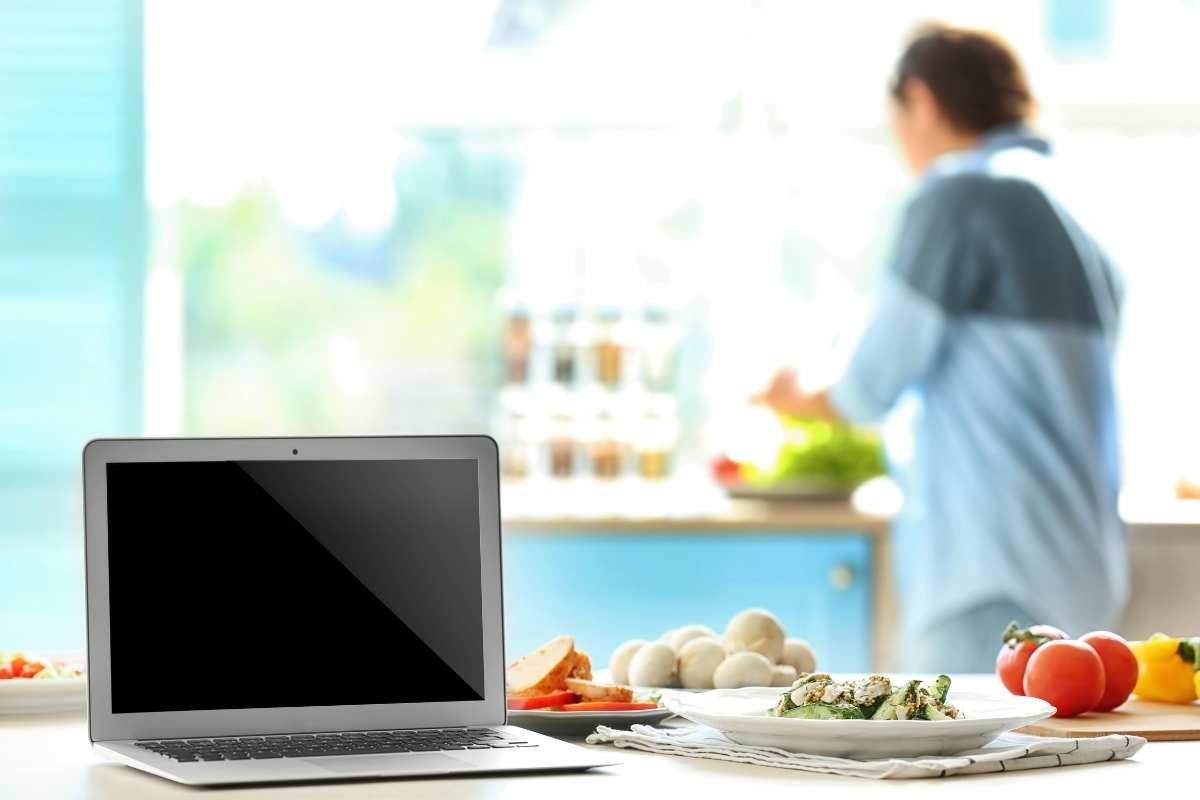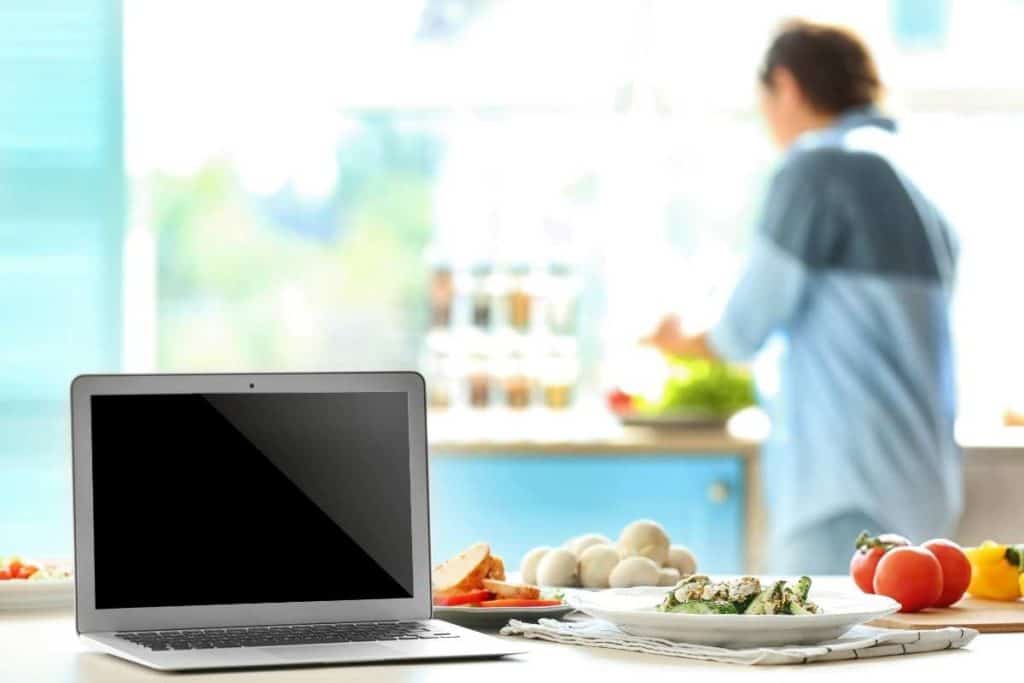 How to Make Money with a Food Blog
There are lots of ways to make money as a food blogger. Some create a nice passive income while others are more hands-on and time-intensive.
While you won't implement ALL of these monetization strategies, it is good to create multiple income streams to diversity your blogging income.
I'm breaking this down into three categories.
Beginner Monetization
Intermediate Monetization
Advanced Monetization
These categories do not mean a beginner blogger cannot implement an advanced monetization strategy, but most new bloggers need to build up an audience before diving into a major product creation.
Beginner Monetization Ideas
These money-making ideas don't require that you have loads of content or a website that's been established for a long time.
Affiliate Marketing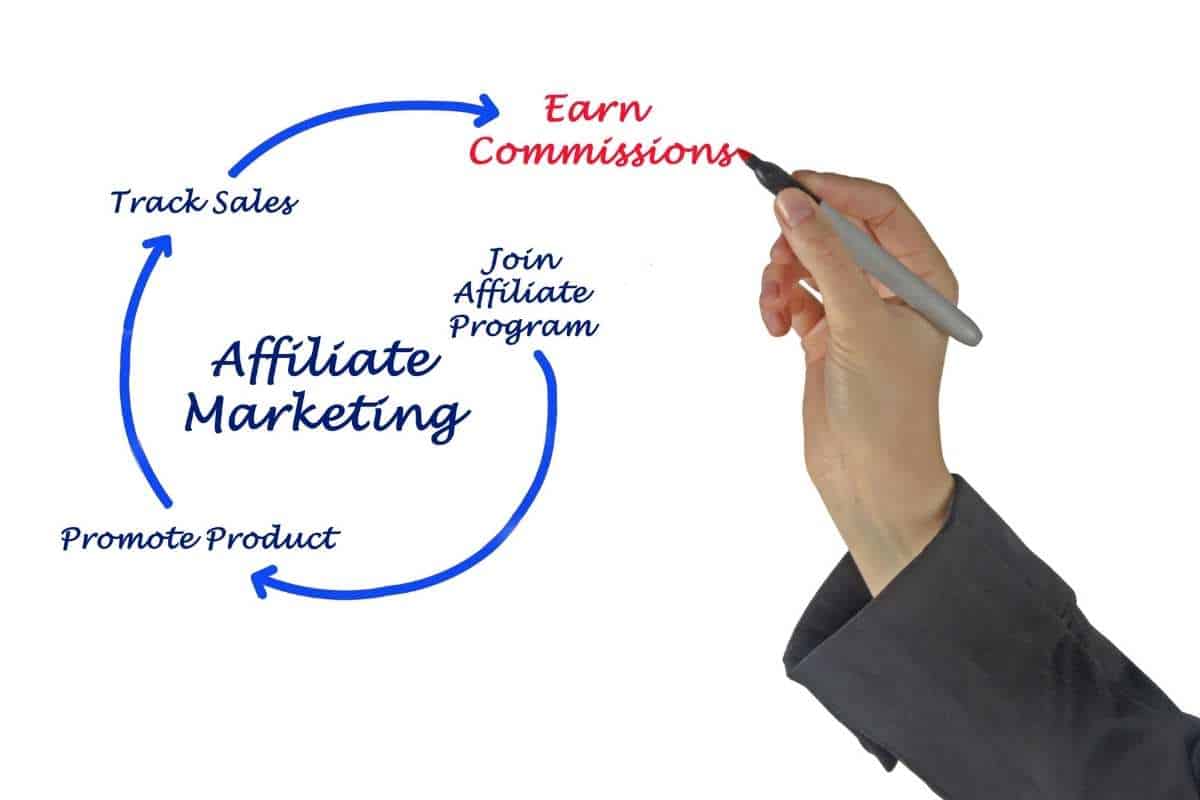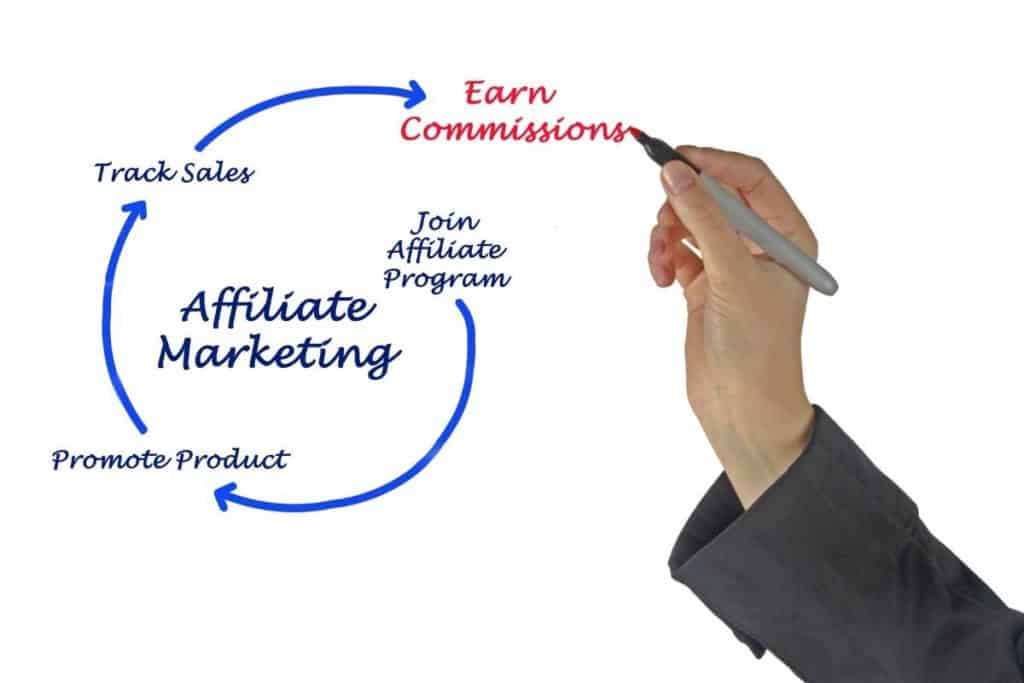 Affiliate marketing is one of the most popular ways for food bloggers to make money online. It's simple to set up and extremely easy to implement.
Just create links to food products on your site, and when someone clicks on that link and makes a purchase, you get a commission.
For example, if you have an audience of people who are following a low-carb or keto diet, then it would be wise to include affiliate links to people selling low-carb products.
Here are a few real-world examples that I use on my keto blog, Healthy Ambitions.
And yes! Those are affiliate links to the keto companies I've listed above!
In fact, many of the links you'll find in this article and others on this website are affiliate links.
The best part about affiliate marketing is that the hardest part is already done for you. You don't have to conduct your own research or product testing.
And many of these affiliate programs provide you with creatives (images of their products) to share with your audience.
If you're serious about starting an affiliate marketing business, then check out this amazing course from Making Sense of Cents:
Ad Revenue on Your Website
Making money from ads on your website does not require that you have hundreds, or even thousands of visitors to start earning money.
The first step is choosing a monetization platform. The most popular monetization platforms for beginners are Google Adsense and Media.net.
I've personally used Google AdSense in the past, however, I'm currently earning the most money through Mediavine!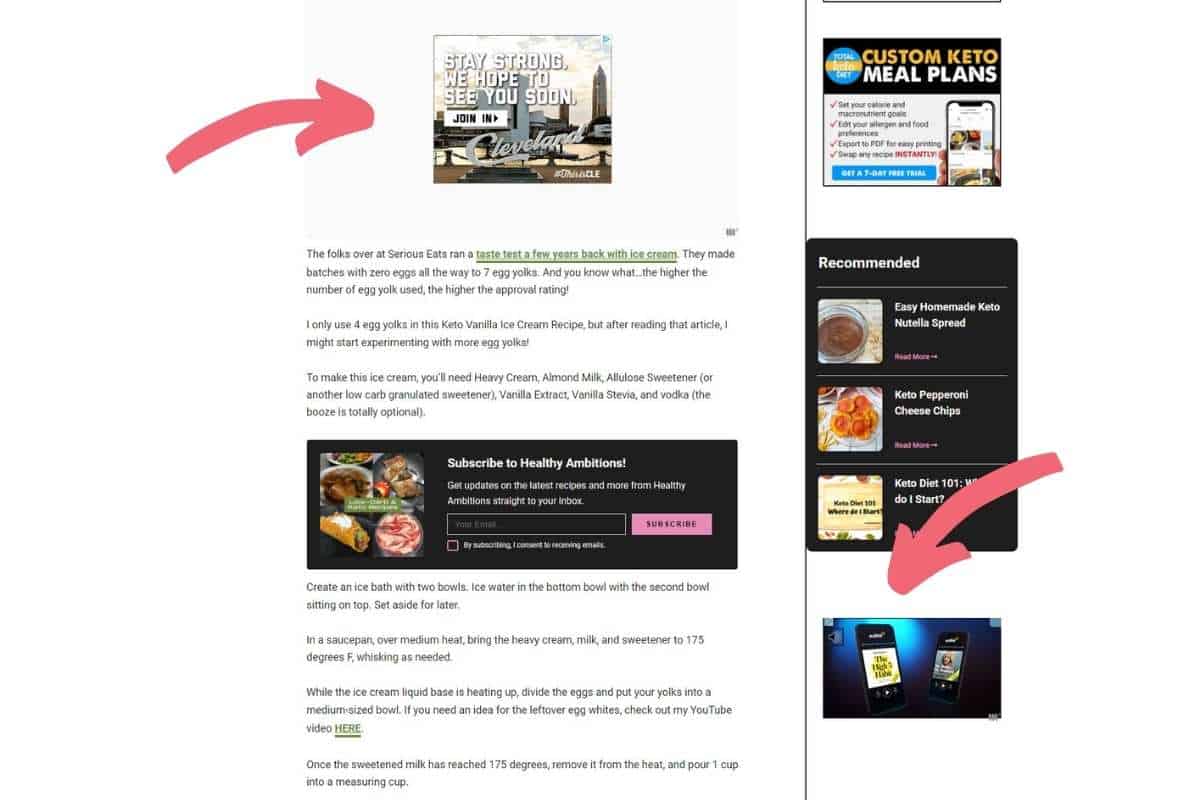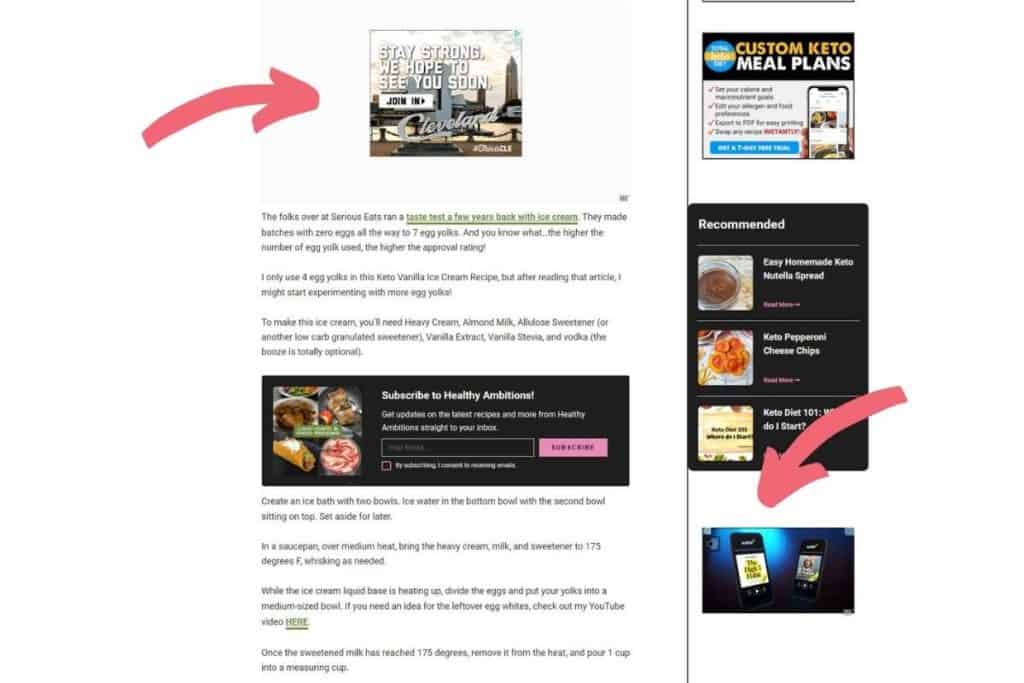 Of course, Mediavine is not an option for beginners because it requires you have a minimum of 50,000 sessions per month to apply.
Since ads are mostly targeted to mobile users, you need to make sure that your site has mobile-friendliness in mind. If not, then you're missing out on a huge chunk of potential revenue!
Tip Jars
Tip Jars are a great way to get your audience involved with your site. This is not a stand alone money making method, but rather something that should be implemented along side other monetization methods.
For example, you could add a tip jar at the end of each blog post on your website and add a link to it from every single article on your site.
The great thing about tip jars is that it's completely up to your audience whether or not they would like to contribute.
If you have a loyal following of readers, then tip jars are an awesome way for them to show their appreciation for the content you're creating.
Freelance Work
Hands down, one of the easiest side hustles for food bloggers is freelance work.
Nonetheless, it can be daunting to start this business model because you'll need some form of a portfolio that will show your future clients what you're capable of.
But don't be discouraged! Even I started my freelance writing career without anything more than my laptop and a wifi connection.
If you do have some writing skills, then find clients on Upwork.
However, if you're not confident in your writing abilities just yet, don't fret! There are other options for freelance work besides write-ups.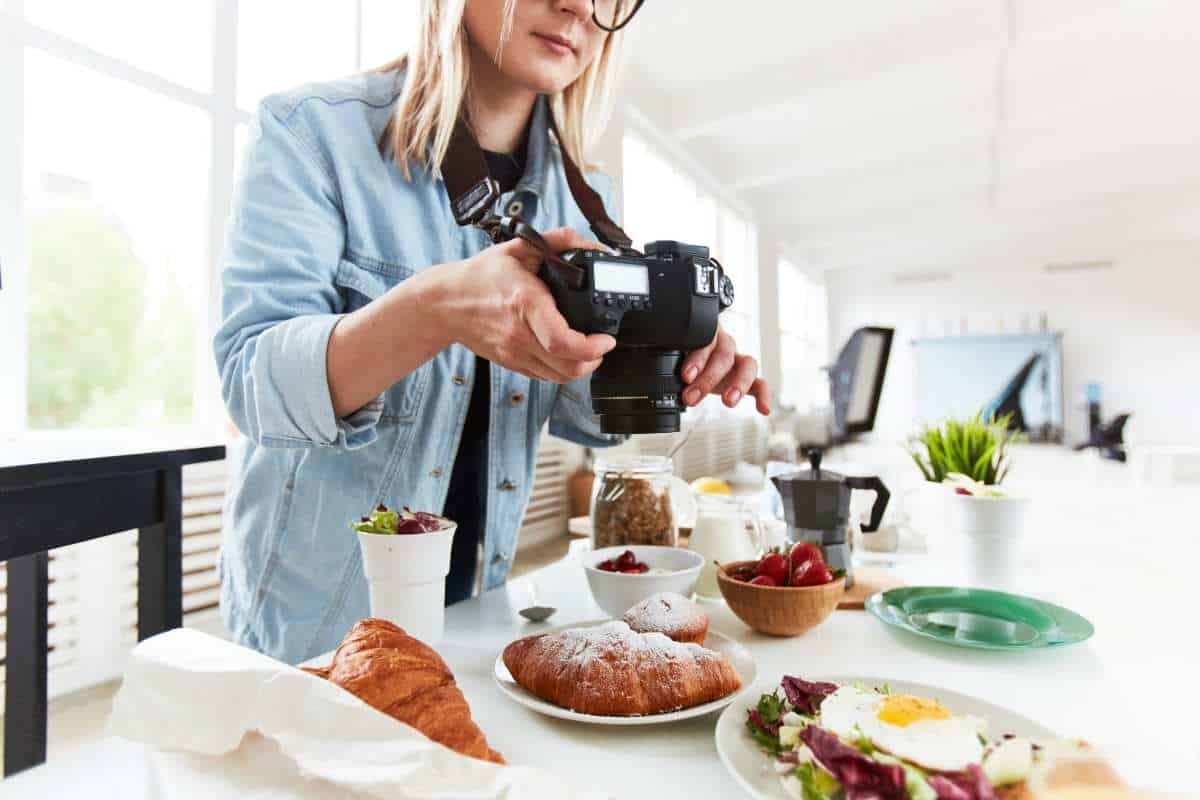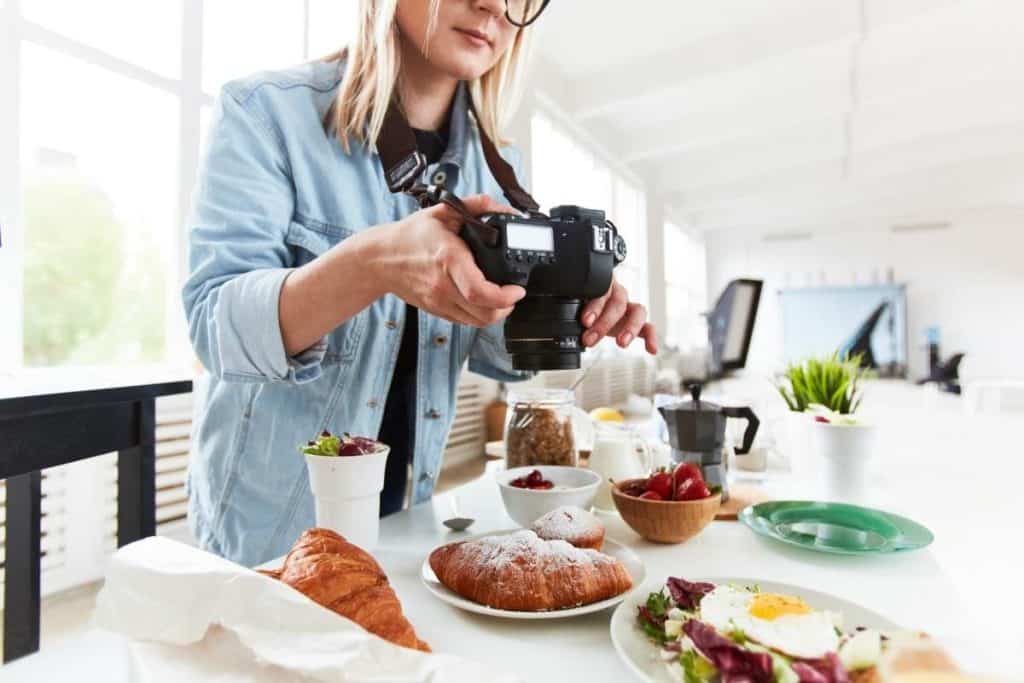 Food photography and/or videography
Recipe development
General virtual assistant work for other bloggers
Graphic design for social media
and so much more!!
Basically, if there is a job to be done, someone out there is willing to hire a freelancer to do the work for them.
Freelancing can be a GREAT way to earn extra income while getting your own website off the ground.
Selling Merchandise – Dropshipping
Selling merch is all the rage these days and dropshipping companies have made it easy for everyone.
My favorite drop-shipping company is Printify.
Printify gives you full control over the products, designs, and images you want to use for your brand!
You design the items (or outsource this task if you'd like), add the items to your Etsy shop (like I've done with The Cathy Dean Merch) and then share links with your audience or let the Etsy search engine do its magic.
Intermediate Monetization Ideas
Even though beginner bloggers can attempt these monetization strategies, it's really tough to make any money with these before you have built up your audience and/or following.
Ad Revenue on Youtube
For food bloggers, one of the easiest ways to make an additional income from ads on Youtube is to create a recipe video.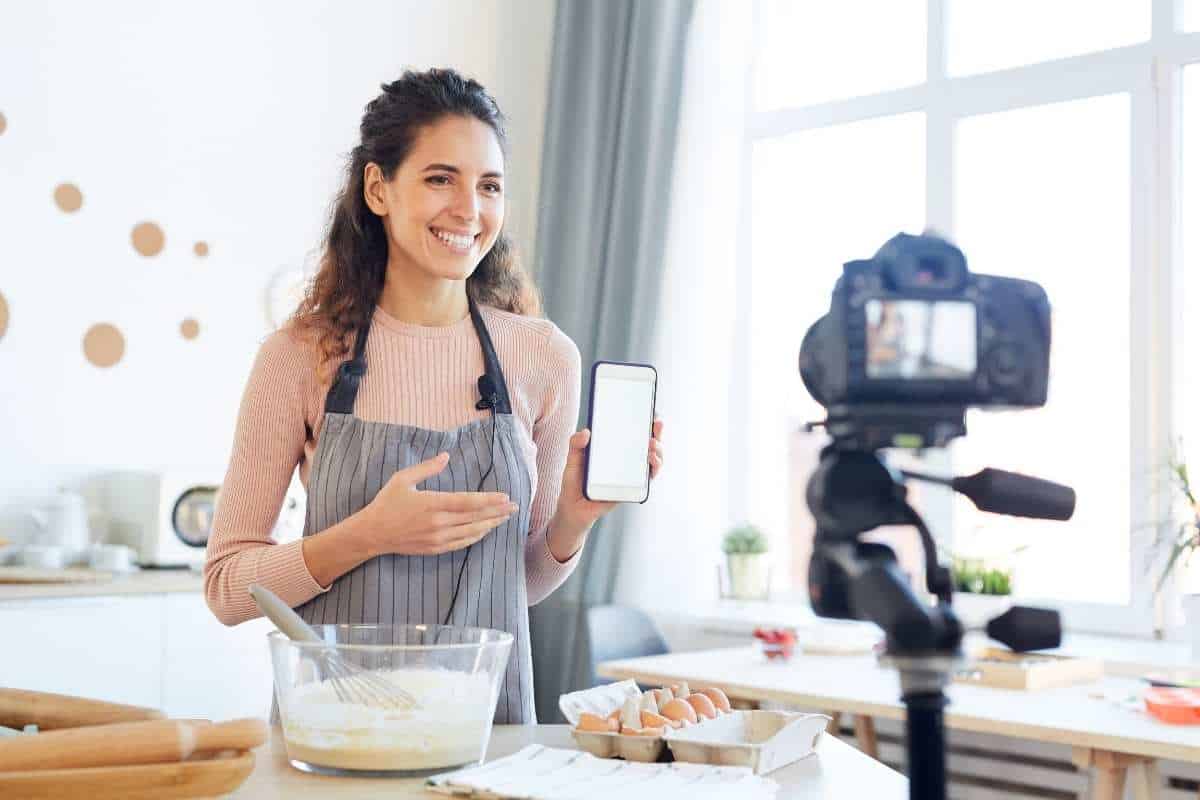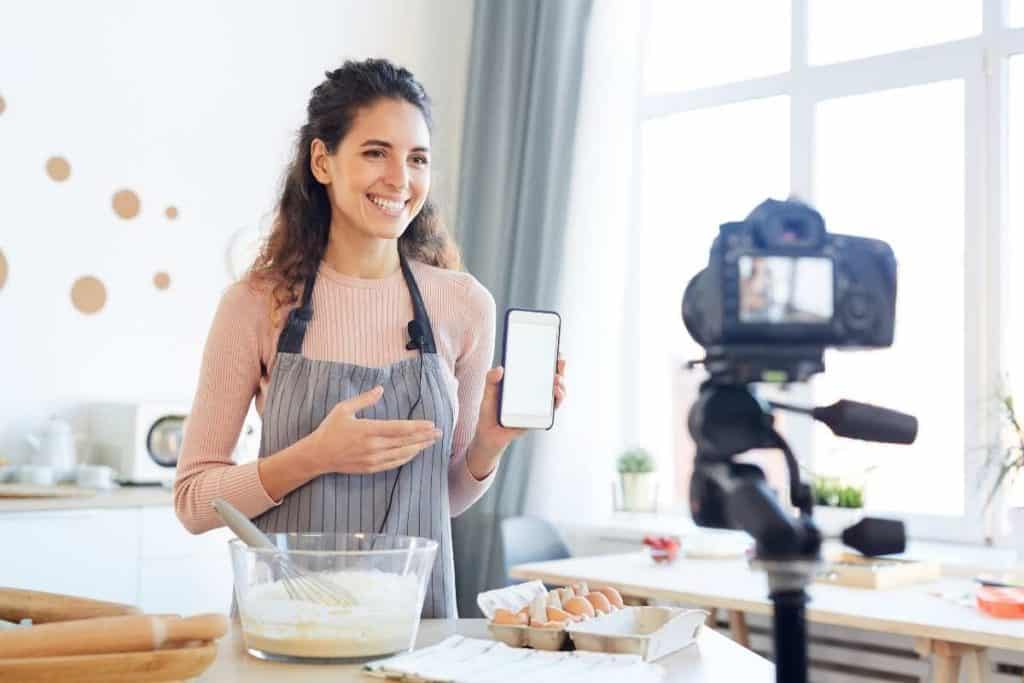 Viewers LOVE recipe tutorials and it adds value to your content.
Videos can be uploaded to Youtube and then embedded into a relevant article on your website.
The best part is, you don't need fancy equipment to get started.
I've started a YouTube channel for Healthy Ambitions in 2019 and I still use my iPhone and a ring light to record all my videos.
Youtube does have minimum requirements for monetization, so it's not something you can enjoy right out the gate.
Youtube Partner Program Requirements:
1,000 subscribers
4000 hours of watch time in the previous 12 month period
In addition to Ad Revenue on Youtube, you can also make money on YouTube by promoting affiliate products, and this does NOT have any minimum requirement to implement.
Subscription Services and/or Patreon
In addition to free content on your website and Youtube, you can make money by offering exclusive content to subscribers willing to pay a monthly fee.
For example, some bloggers and YouTubers offer exclusive content to subscribers on their Patreon page.
Patreon offers tiered plans so you can charge your audience as little as $1 per month and unlock content exclusive to them.
Another option for subscription services directly on your website.
You can charge subscribers different prices depending on what they want to access. When subscribed, they will have a password-protected login to access the information.
Sponsored Content / Influencer Marketing
Sponsored content is exactly what it sounds like – another company (re: your sponsor) pays you to write an article, share a social media post, or record a video about their product or service.
If you have a large following, this could be a great way to bring in additional income while sharing relevant products and services with your audience.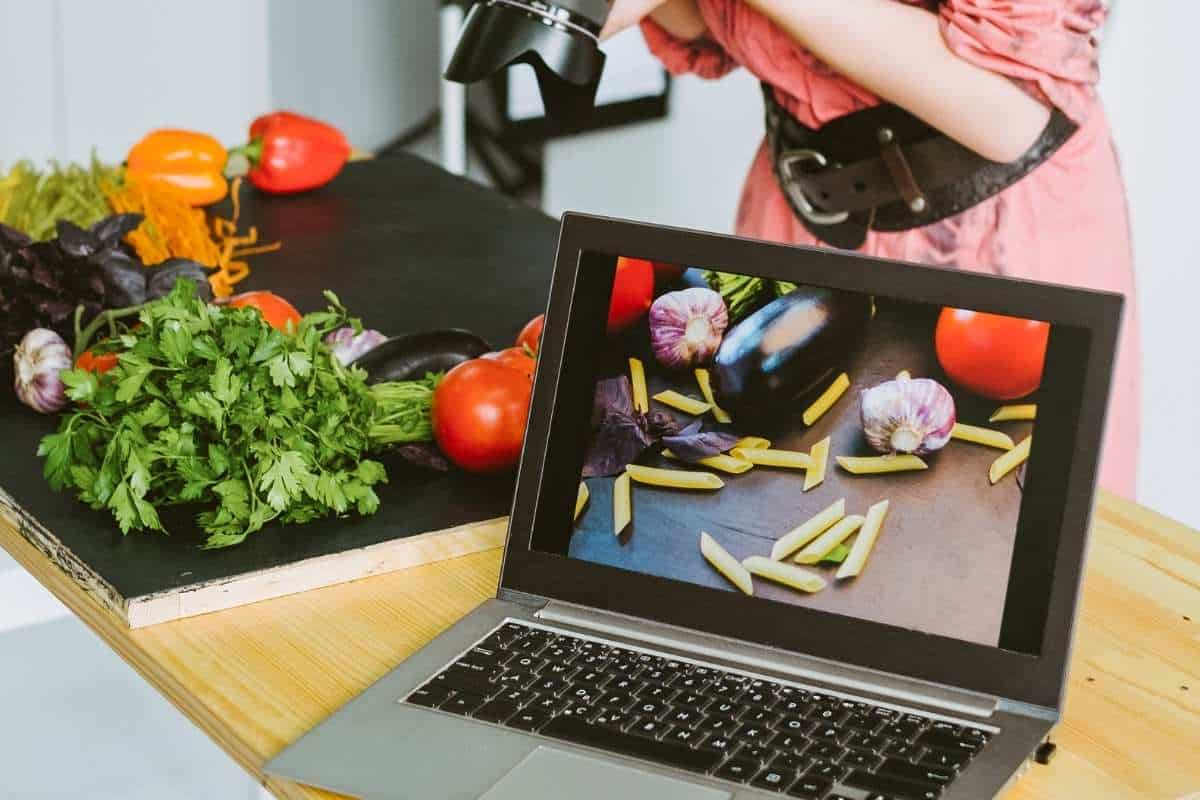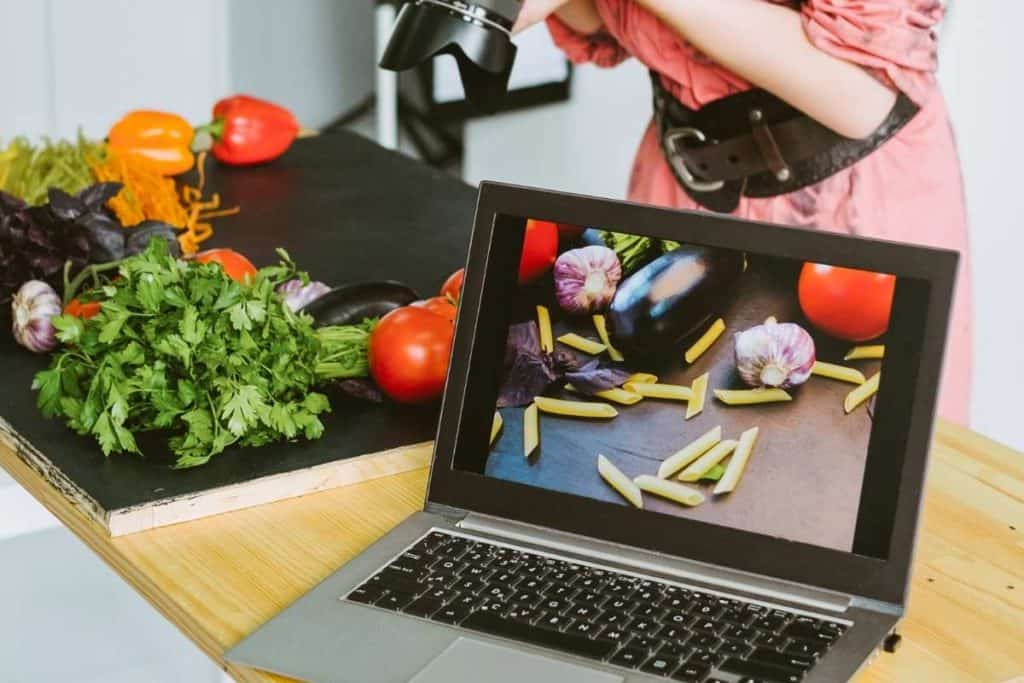 I've done several sponsored posts and videos for my keto food blog. Here are a few examples of sponsored content I have personally done.
Sponsored content is typically paid on a per article basis or can be established with an agreement based upon the total number of views the sponsored post generates.
In my personal experience, you also end up with a lot of free stuff when you dive into sponsored deals.
Sponsored Review Guidelines
Bloggers are bound by FTC rules when it comes to writing sponsored posts (compensation was received for this post).
This includes disclosing that you were paid or compensated in any way by a company, person, or other entity if your posts contain links to their website, whether they are affiliate links or not.
It's always a good idea to have a contract written up and signed by both parties.
If the company you have decided to partner with does not have their own contract, Amira over at ASelfGuru has a Sponsored Post Contract Template that's worth having on hand!
Advanced Monetization Ideas
These monetization strategies can be the most lucrative, but also the most time-consuming to either create and/or implement.
You also need to have a good handle on what your audience actually wants from you.
You don't want to spend time creating products or developing a service that your audience does not want.
Coaching and Mentoring Services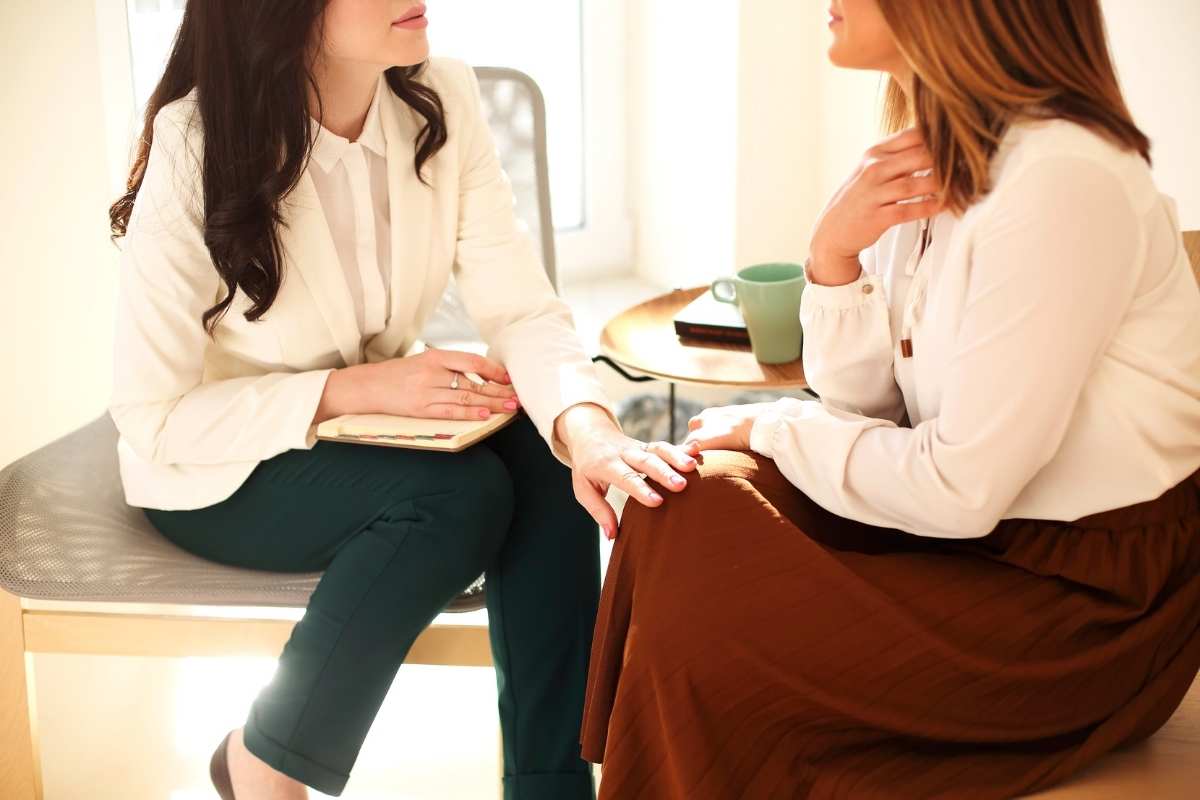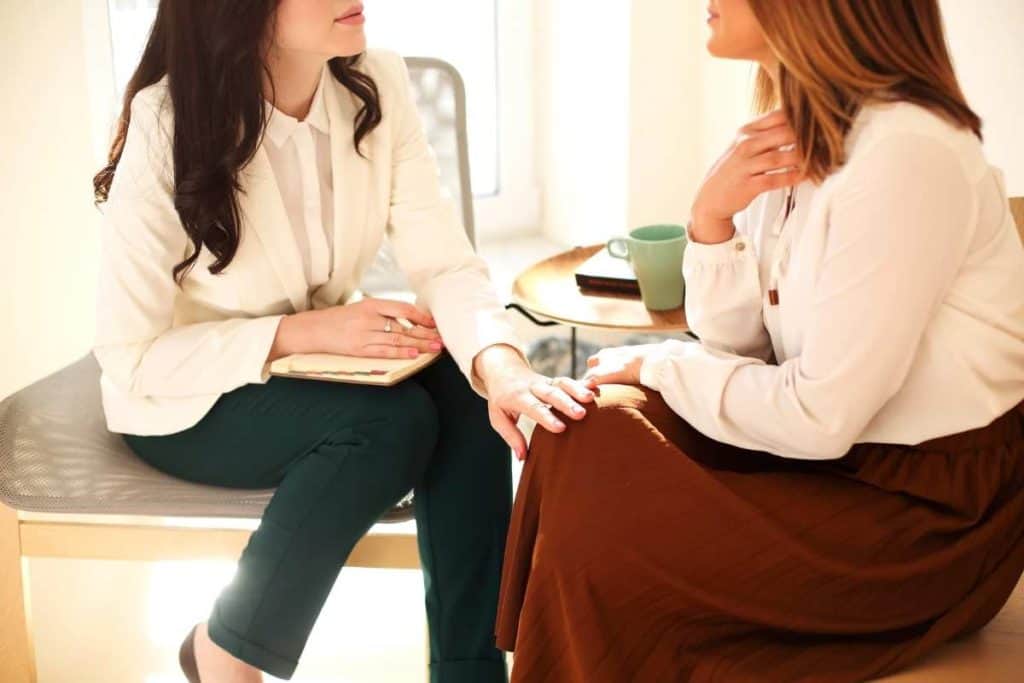 If you have a large following where your audience wants to learn more about how to achieve their goals, coaching and mentoring services can be very lucrative.
You can charge your audience a monthly fee to have access to your coaching and mentoring services, or you can charge an hourly or per-service fee.
This is something that isn't for everyone because it can be very time-consuming…BUT! it can also be extremely rewarding!
I'm even considering offering a food blog mentoring program through this website because I love talking to new food bloggers on how to improve their websites and how to drive traffic to their blog posts.
I'll let you know if I decide to move forward with that, but if it's something you are definitely interested in, shoot me an email at hello@thecathydean.com and we can talk options.
Creating Your Own Product Line
Creating your own product line is not easy, but the payoff can be amazing if you have the knowledge to create it.
Maya over at Wholesomeyum has created her very own keto foods product line which you can see HERE!
The key is finding the right distributor to manufacture the product and you get to slap your own, branded label on it.
Develop a Mobile App
If you are tech-savvy, developing a mobile app is kind of like having your own product line…but it can be extremely difficult to develop something that will compete with other apps on the market.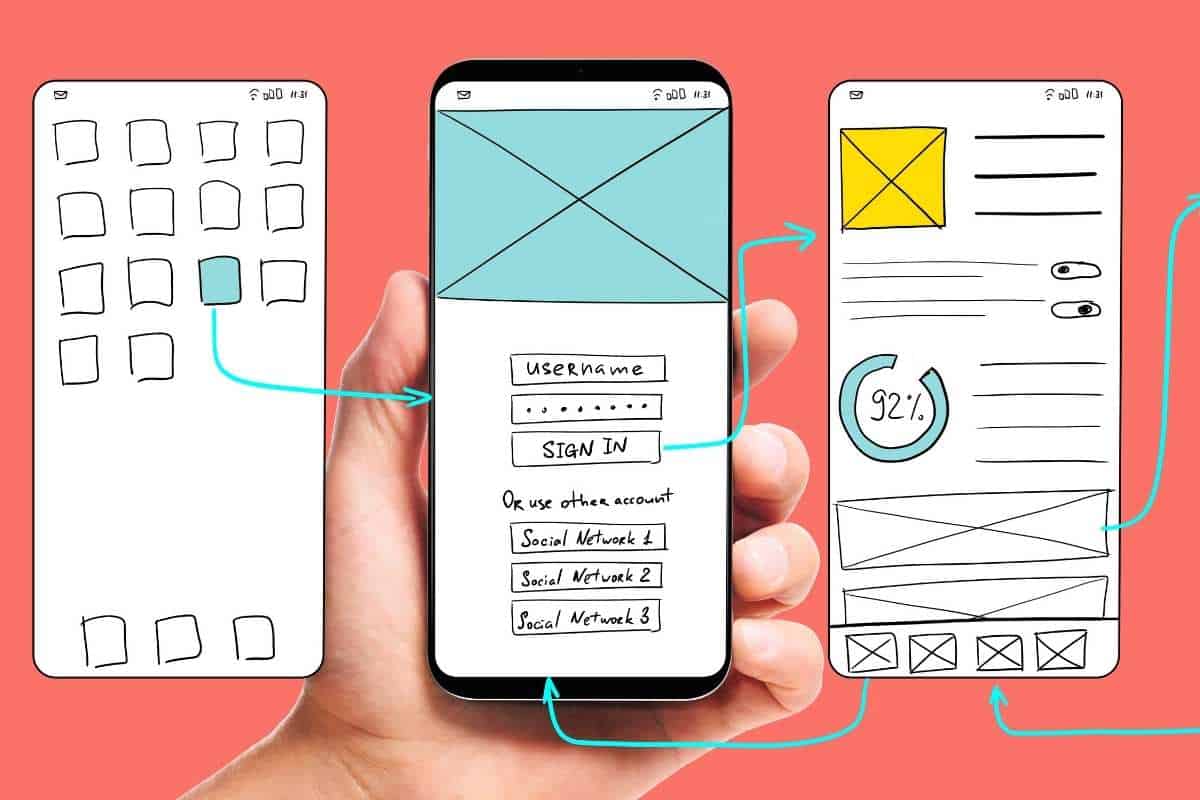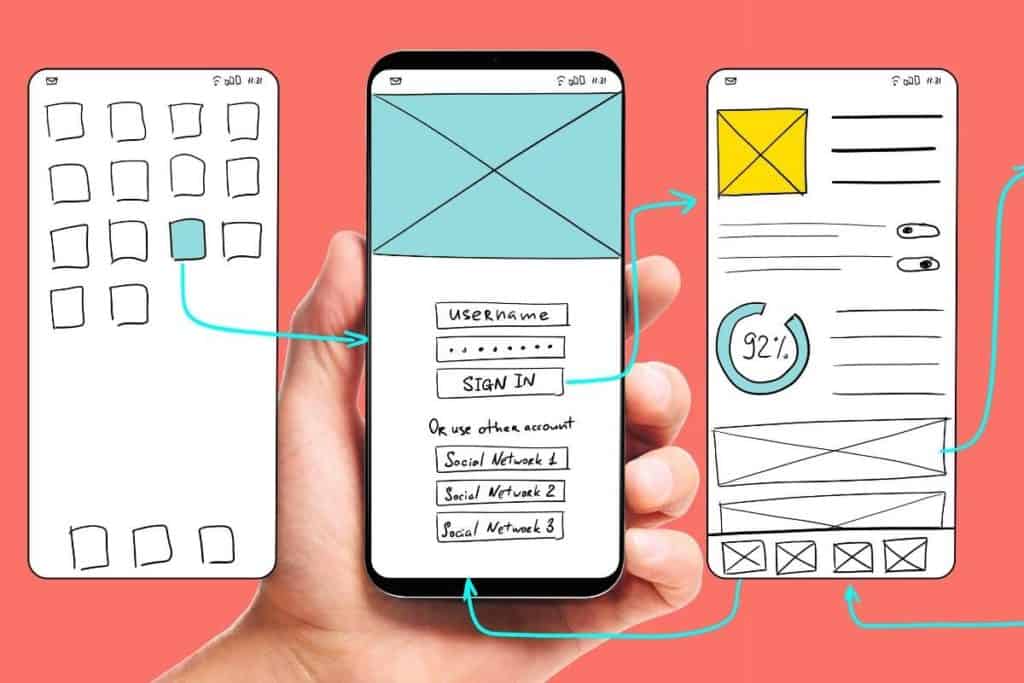 Just because you have the know-how to create an amazing app doesn't mean there isn't already one out there doing what yours will do.
You need to be innovative with how you market the app and sometimes even pay App Store for better placement on their lists.
What kind of mobile apps can a food blogger create?
This can be anything from a food and recipe app all the way to an app for kitchen tools.
For example:
A kitchen timer specifically designed for cooking meat so you don't overcook your chicken.
An app that tracks macronutrients by scanning barcodes on foods at the grocery store.
Sometimes you need to get creative and think outside the box to create something that will be lucrative and also user-friendly.
Write a Cookbook
I'll admit that writing a cookbook isn't for everyone, but it is an amazing accomplishment if you can actually do it!
If you've got recipes that are tried and true, save them all in one place where you can then edit the recipes into an organized cookbook!
Many food bloggers these days are opting to create ebooks rather than physical books.
EBooks are great because your customer gets instant access to the material, and you don't have to pay a publisher to print out your books.
And your customer can still have the option to print out the book on their own if they choose to do so.
Create an Online Course
Creating a course for your audience to take is kind of like creating a coaching or mentoring service, but it's not as hands-on once the course is created.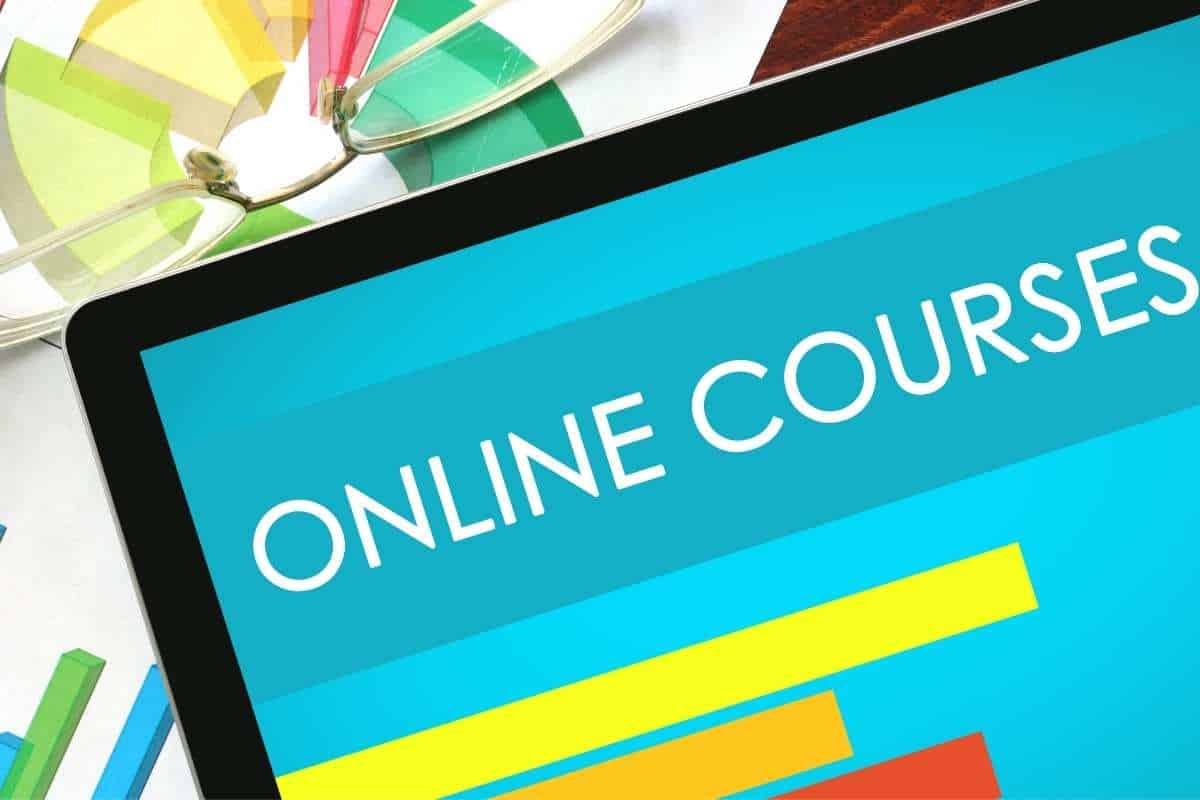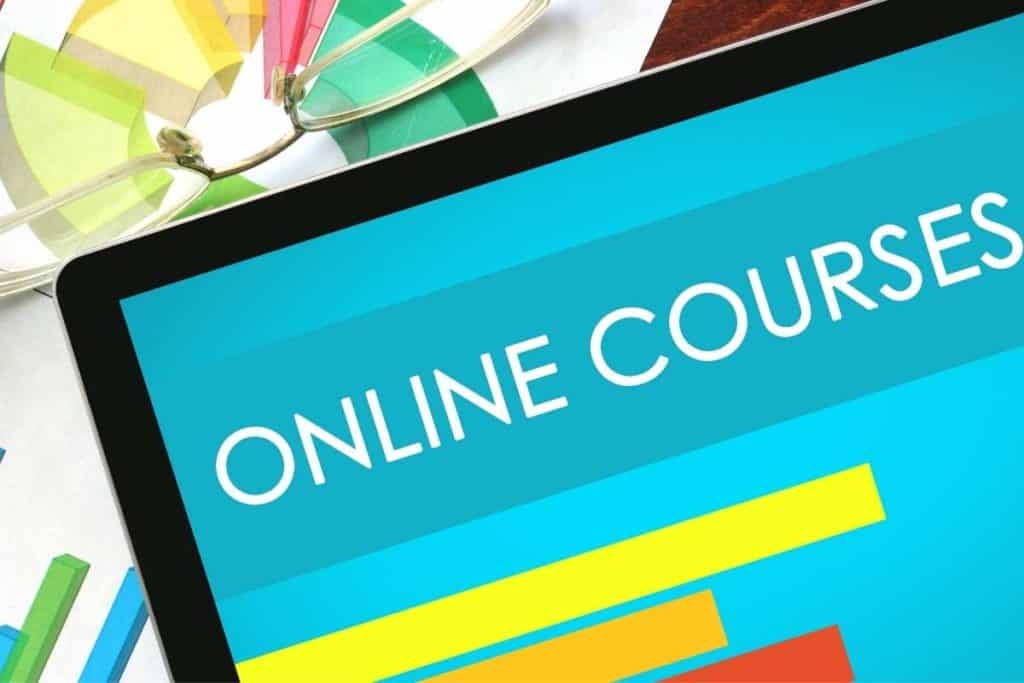 You still have to do some work, but a lot of the "on-the-job" training is done by your students once you create a course.
A course can be anything from a recipe class or an in-depth tutorial on cooking certain foods.
It could be a 4-week diet or fitness challenge.
You can even create ebooks and give them away as an incentive for taking your class.
Final Thoughts
There are so many opportunities out there with food blogging, you just have to be willing to work hard and take the necessary steps to move forward within your market!
If you have any questions or would like to explore more options for your food blog, you can email me at hello@thecathydean.com or feel free to comment below!
If you haven't started your blog yet, check out my article on How to Start a Food Blog.