6 Reasons Why Your Blog NEEDS a YouTube Channel
This post may contain affiliate links, which helps keep this content free. Please read our disclaimer for more info.
[This is a guest post from Ashley Grant, blogger and founder of Famous Ashley Grant.]
Your blog needs a YouTube channel. There are countless benefits to having one. For starters, it allows you to easily share your content with your followers in a new and exciting way.
Other reasons your blog needs a YouTube channel include, but aren't limited to:
It provides an additional revenue stream
It can help promote your blog and brand
It can create awareness for your content and help you attract new readers
A YouTube channel can help you build relationships with other bloggers, influencers, and sponsors, and
When you're ready to sell a product – be it an affiliate product or one you've created – a YouTube channel can help you connect with potential customers and clients
Now that you understand the importance of your blog having a YouTube channel, let's break this down a little further shall we?
1. YouTube Gives Your Audience a New Way to Consume Your Content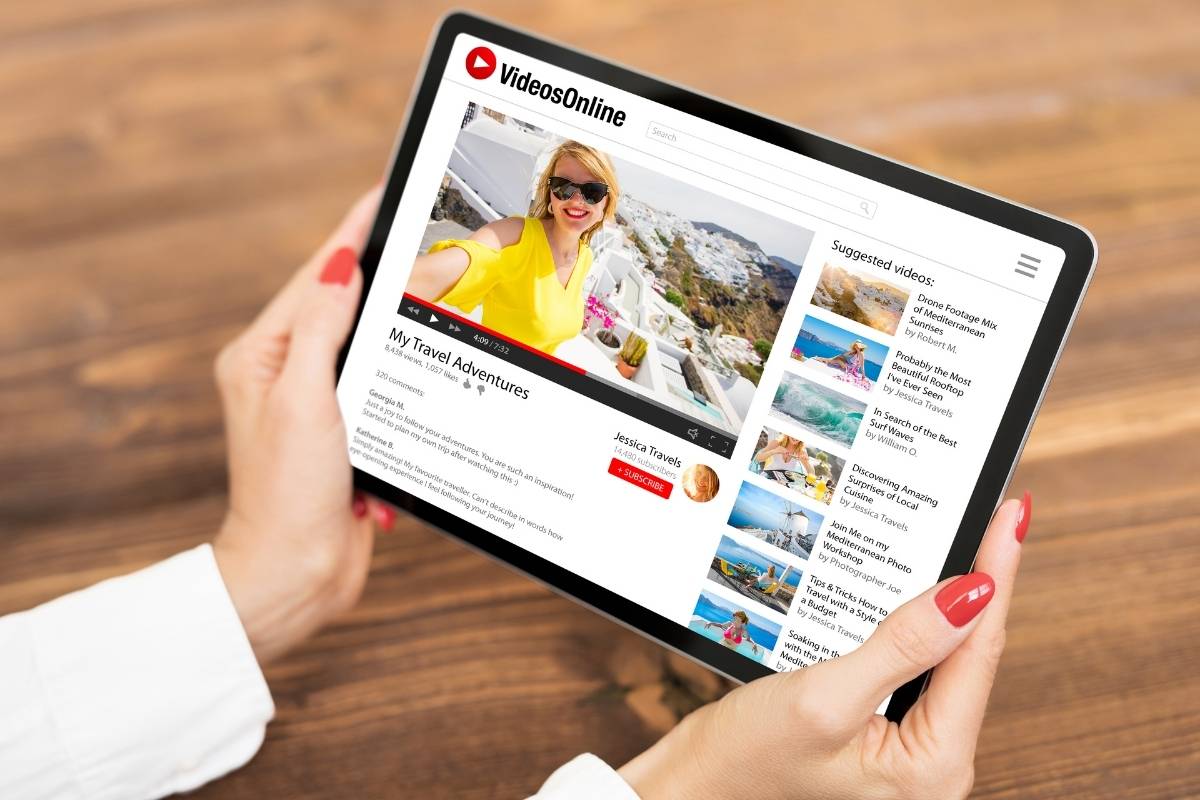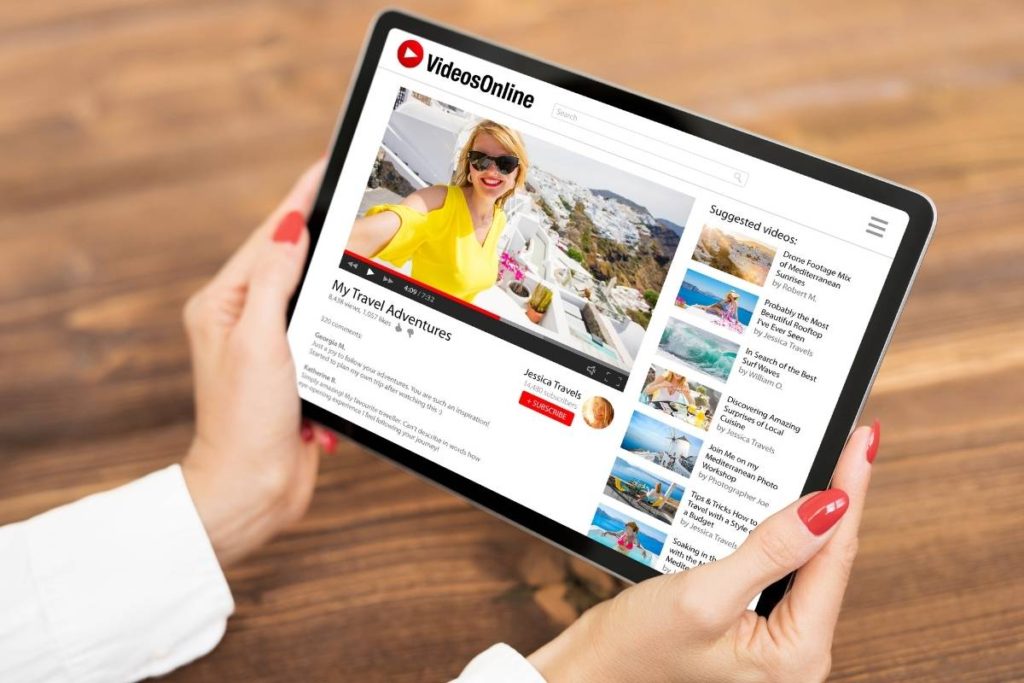 In this digital age, videos are becoming more and more important for a content creator that wants to connect with their audience.
They are engaging, informative, and can be used in a variety of ways to help promote your blog or website. You may think that having a video channel is beyond the scope of your blog, but it's really not.
In fact, it's a great way to add value for your readers and help you stand out from the competition. There are a few things you need to do in order to get started.
The first is to create some videos. This doesn't have to be anything fancy – just start by recording yourself talking about your topic or sharing some tips.
Once you have a few videos created, you'll need to upload them to YouTube. Be sure to create a channel with a name closely related to or identical to your blog for branding purposes and to ensure people can find you easily.
Then, for added Google juice, embed your videos into your website and/or relevant blog posts.
By the way – this is great for ADA compliance. Blogs that are friendly for both audio and visual users have a chance to get better rankings.
2. YouTube Provides an Alternative Revenue Stream
According to a 2022 report from Global Media Insights, "the number of YouTube viewers is expected to hit 210 million in the US alone!"
That's a lot of people! With that many viewers, it makes sense for your blog to have its own channel on the platform.
YouTube can provide an alternative revenue stream for your blog because the platform allows you to monetize your videos by displaying ads. This can be a great way to bring in extra income.
In order to make money from ads on YouTube, you first need to create videos that are high quality and informative. Viewers are more likely to watch an ad if the video is interesting and helpful.
Once you have created some great videos, you need to set up your channel for monetization. This is a quick and easy process that only takes a few minutes.
BUT! Think beyond display ads. Your channel also provides a new space for potential sponsors to give you money. They want to connect with your audience, and your channel offers them another avenue to do just that.
And here's some good news. You don't have to have a huge following to get sponsors for your videos. There are channels with less than 1000 followers getting sponsorship opportunities based on the fact that their sponsor packages include blog posts and social media shout-outs!
3. YouTube Helps You Promote Your Blog and Brand
Your blog needs a YouTube channel strictly from a visibility standpoint.
Think about this – Youtube is the second-largest search engine in the world, so having a channel there can help you reach more people than ever before.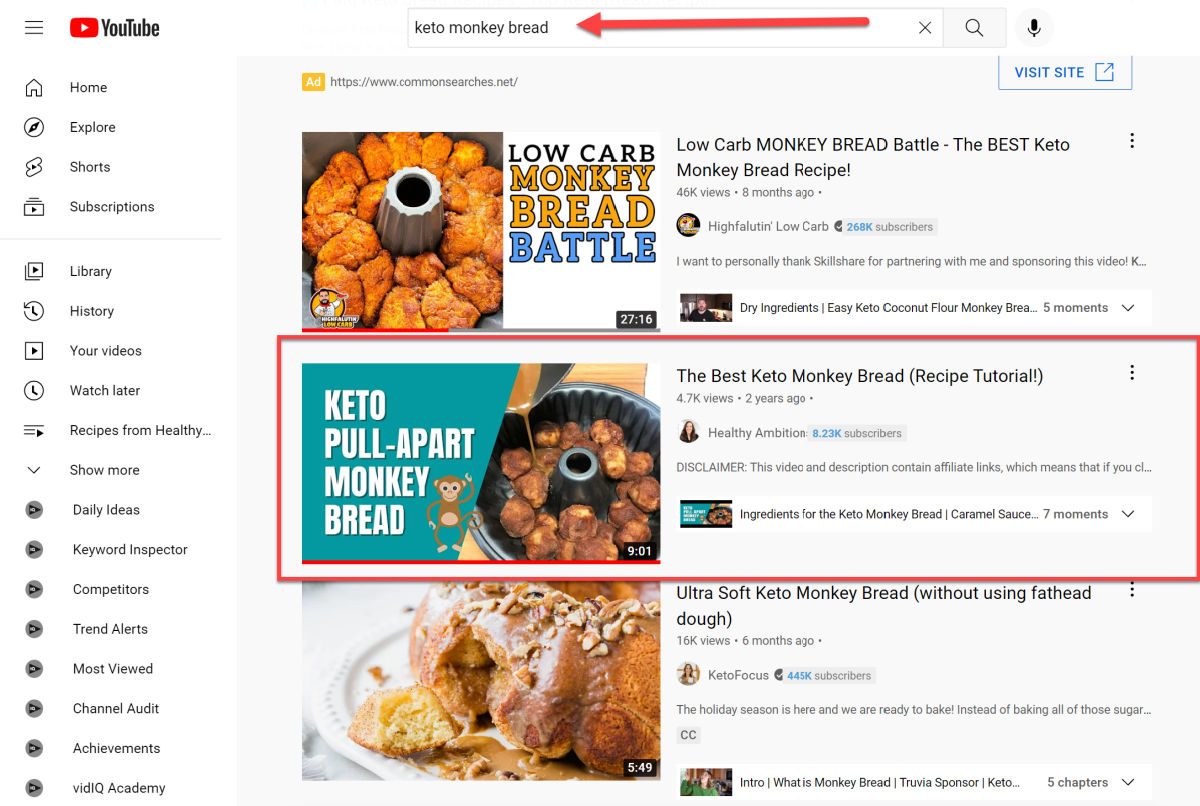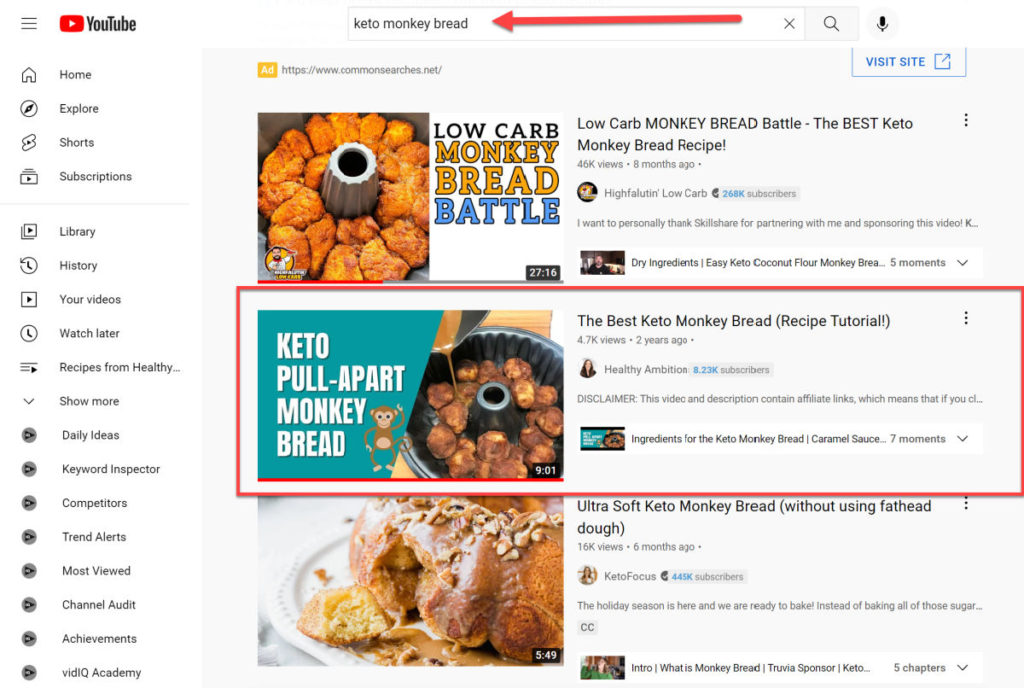 It's a great way to build brand awareness and promote your blog for free. When people see your videos, they'll start to associate your blog with high-quality content. And, Youtube can help you drive traffic back to your blog. If you include links in your videos, viewers will be more likely to visit your site.
4. YouTube Creates Awareness of Your Latest Content
While it may require strategic planning and getting lucky with the almighty algorithm, once you start getting YouTube subscribers, they can get notified every time you post a new video.
And, if you have also created a blog post related to your new video (which you should!) you can link back to it to provide your viewers with more information.
Pro Tip: Make new videos of all content already on your blog
And, when you create new videos that don't yet have a corresponding blog post, write one! You can even transcribe the video and add the transcription to the post if you're lost for what to write.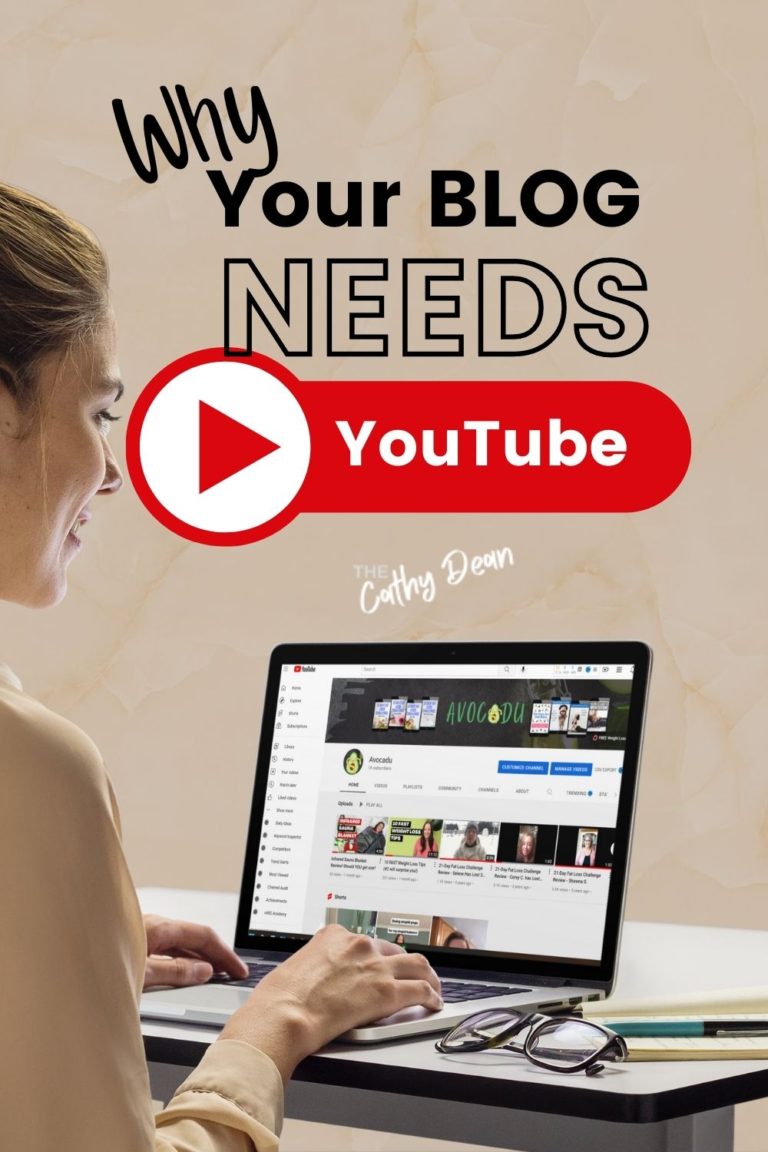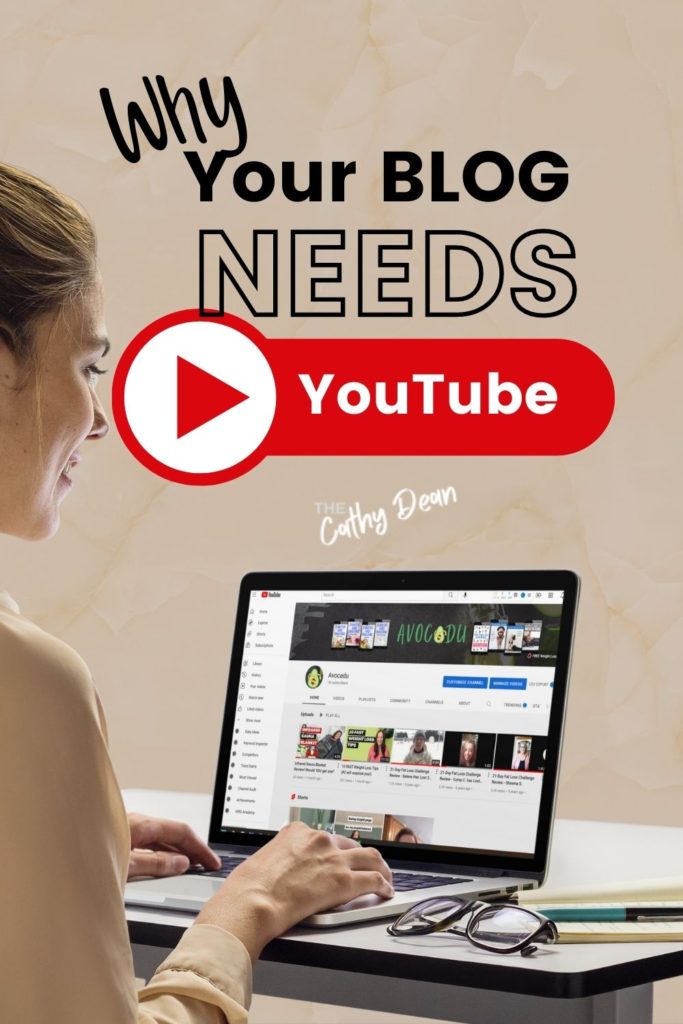 5. YouTube Channels Are Great For Networking
If you're looking for another way to connect with bloggers, influencers, and sponsors, starting a YouTube channel is a great way to network with them. A channel can help you build relationships with other content creators, which can lead to collaborations and opportunities.
Think collaborations, blogger shoutouts, how-to guides, and more. For example, you could take a recipe, put your own spin on it, share where you initially found it, and talk about the blog that inspired your video.
A great example of this is a video from Cathy Dean on her Healthy Ambitions Youtube channel where she takes a trending "noodlefication" recipe and adapts it to make Keto Mac 'n Cheese.
Click here to see that video on Youtube!
By creating engaging videos and building connections with other content creators, you can create a powerful marketing tool for your blog.
6. YouTube Can Help You Find Customers
While you could technically rely on ad revenue forever, your views could dip and algorithms can change slashing your income unexpectedly
The real money and the reliable money in blogging and in YouTube is in digital and physical products.
YouTube can be a powerful marketing tool for your small business – which by the way if you're not thinking of your content creation efforts as a business, you are risking failure.
By creating a channel and uploading videos about your products, you can reach a large audience of potential customers.
Your videos don't need to be fancy or expensive. Just make sure they are interesting and informative, and that you target the right audience.
Looking for my top pick for video editing software that's ALSO user-friendly? Check out Camtasia by Tech Smith!
When you have a budget you might consider taking advantage of YouTube's advertising options to help promote your videos.
In the meantime though, you can focus on long-tail keywords to target people who are searching for them online.
Conclusion and Next Steps
YouTube is a gold mine for content creators, and the bottom line is your blog needs a YouTube channel.
By using YouTube, you can reach a large number of potential customers and grow your small business.
Creating quality content is essential for a successful channel, so be sure to invest the time and effort needed to make your videos stand out. You can also use your channel to share your blog's content in a new way, which can help you attract new readers.
A successful YouTube channel takes time and effort to grow, but it's worth the investment.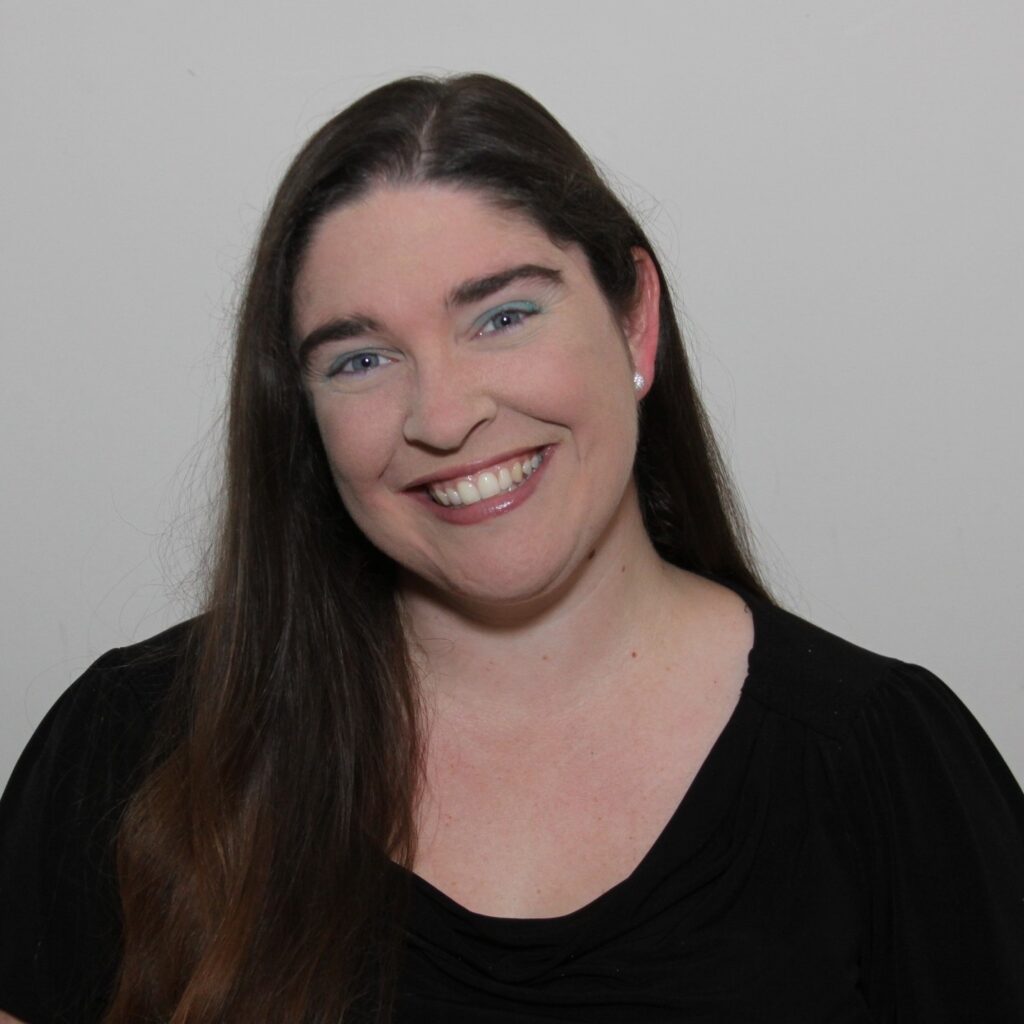 Ashley Grant is a content creator currently based in Richmond, Ky. Ashley grew up in Tampa, and attended the University of South Florida. Go Bulls! When she isn't writing and or hosting her Bloggy Friends Show podcast, she loves trying new foods and beverages, exploring the city she lives in, and traveling as much as possible. In addition to ghostwriting for several small businesses and freelance writing under her own name for a variety of websites, she blogs about her lifestyle, working from home, and much more at FamousAshleyGrant.
Related Articles